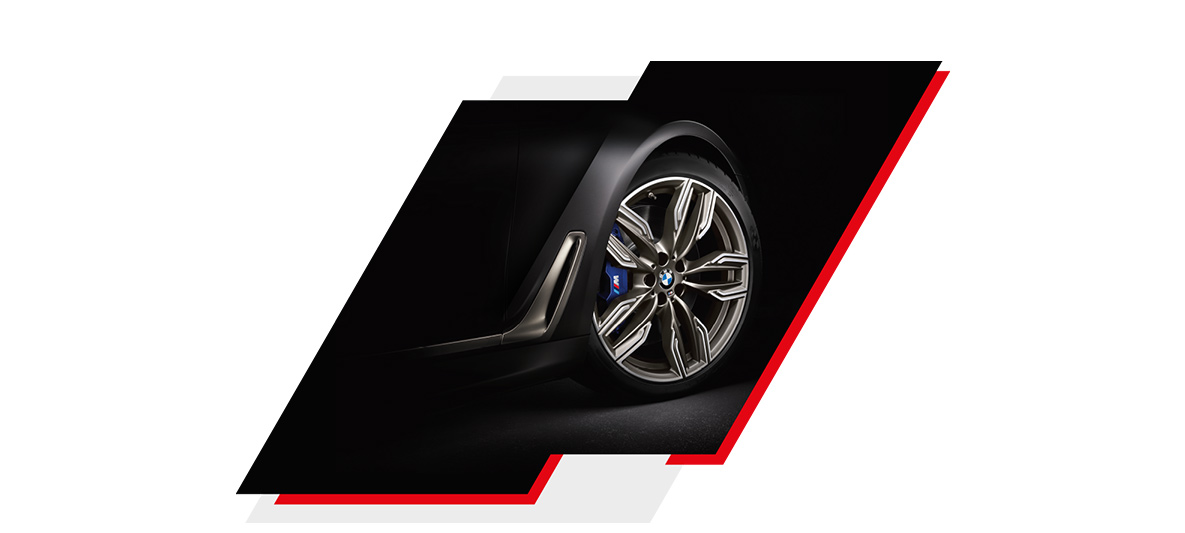 THE DRIVING DYNAMICS OF THE M PERFORMANCE AUTOMOBILES.
Unique driving dynamics and great everyday utility – M Performance Automobiles combine what sounds like a contradiction to produce an uncompromising driving experience. The comprehensive know-how and the innovative power of BMW M GmbH flow directly into development to result in impressive driving precision. To match the respective vehicle character, the driving dynamic characteristics of the M Performance Automobiles have been distinctly designed with sport in mind. The result can be measured in smiles per corner.
More traction: BMW xDrive

M Performance Automobile cars are equipped with the BMW xDrive intelligent all-wheel drive system either as an option or a standard feature. It permanently distributes the driving forces to all four wheels according to the current coefficients of friction. Dynamics, traction and agility are noticeably improved in all driving situations. To meet the special demands of driving dynamics in the M Performance Automobiles, the system has been designed with greater emphasis on the rear wheels and hence on sporting character.

Sporty tuning: the chassis

In order to translate the outstanding engine performance into impressive and authoritative driving dynamics, M Performance Automobiles have specific settings for the suspension. These include individually configured spring and damping systems as well as specific elasto-kinematics for the front axle. The BMW M760Li xDrive features a suspension system, Executive Drive Pro, specially tuned to its sportier character: Its electromechanical roll reduction fitted as standard lends the limousine particularly athletic driving properties.

For precise manoeuvring: the steering

The steering sensation in an M Performance Automobile is unique. Precise responses from every manoeuvre and the smooth feeling when taking tight bends whet the appetite for even sportier experiences. Power steering and the self-centring effect have been individually modified for all models. In the BMW M760Li xDrive, Integral Active Steering additionally comes into play as a standard feature to increase agility and driving safety.


Pure performance: tyres and brakes

M Performance Automobiles are equipped with the largest available M wheels. A specifically tuned Performance tyre is fitted to selected models. Extremely durable high-performance fibres guarantee maximum possible stability of the tread and deliver maximum grip even during dynamic cornering. Their outstanding braking properties are further enhanced by braking systems with the largest possible discs in each case. M Performance models, such as the BMW M240i, have M Sport brakes fitted as standard to bring them resolutely to a standstill.