SUSTAINABLE ALL ROUND SUPPORT.
BMW i Aftersales products and services.
At BMW, we recognise our work does not end the moment you purchase your BMW i vehicle. BMW i represents a revolution of the car as we know it and additional unique support elements enhance the ownership experience. That is why BMW have developed a portfolio of products and services designed to do just this. Within the BMW i Aftersales portfolio, BMW i brings together a wide range of innovative products and services that make electric driving a convenient and enjoyable everyday experience.
Read more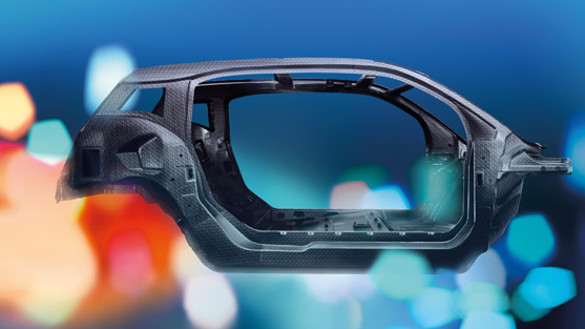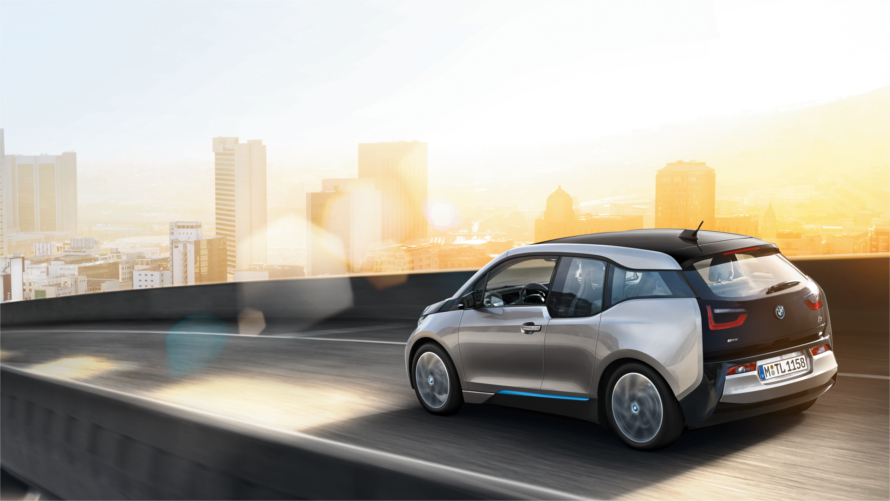 SERVICE MAINTENANCE & REPAIR.
The BMW i range of vehicles have been designed to require minimum maintenance. However, in order to maintain its optimum performance, protect its warranty and enhance its resale value, it is important for the vehicle to be maintained in line with the manufacturer's recommendations. At a BMW i Service Dealer, all maintenance work is carried out by trained BMW i Technicians following strict BMW procedures and only using Genuine BMW i Parts.
Accredited BMW i Bodyshop

If the unfortunate happens to your BMW i vehicle and you find yourself involved in an accident, our Accredited BMW i Bodyshops can repair and return your vehicle back to its pre-accident condition.

We guarantee that our network meets the strictest BMW i standards, with their experts trained in BMW i repair techniques using only BMW i approved equipment, Genuine BMW i Parts and paint to ensure an exact fit and match.

It's your choice to decide where your vehicle is repaired. Your insurer may suggest that you use their own approved network of independent repairers so that they can manage the repair process and potentially fit non Genuine BMW i Parts. In the first instance, contact your local BMW i Sales Dealer or BMW i Service Dealer to enquire about the level of repair required and understand the right decision for you to make.

If you think your BMW i requires carbon fibre repairs, please contact your BMW i Sales Dealer or BMW i Service Dealer for more information.

Genuine BMW i Parts

To retain the unique form and function of your BMW i, inside and out, look for the signature on all our Genuine BMW i Parts. An abundance of expertise combined with cutting-edge engineering flows into every one of the many components that typically make up your BMW i to ensure that you receive the best quality and performance.

As BMW i incorporates new technologies, maintenance with Genuine BMW i Parts is essential. They are produced to highest quality standards and undergo stringent safety controls to ensure the continuous reliability of your BMW i vehicle.

It is important to be aware that the effects of fitting non-genuine parts might not show immediately, but long term the results could be damaging and costly.

Service Inclusive

BMW i Service Inclusive

Wouldn't it be good to know your servicing costs in advance? Well, that's exactly what BMW i Service Inclusive provides.

BMW i service costs can be comprehensively covered by an inflation-proof, once-off, advance payment ensuring you both driving pleasure and peace of mind in one. BMW i Service Inclusive is designed to deliver inspired confidence and complete peace of mind.

BMW Service Inclusive for the BMW i3 is available in five different packages, from 3 years/40,00kms to 5 years/100,000 km (whichever occurs first) and covers your vehicle's scheduled servicing requirements.

Alternatively you can choose BMW i Service Inclusive Plus, which in addition to scheduled servicing also covers maintenance items such as brake pads, brake discs and windscreen wiper blade rubbers.

Benefits:

Full cost transparency
No price increase over contract period
Choice of Service Inclusive or Service Inclusive Plus packages
Fully transferable to subsequent owners

DETAILS OF ITEMS COVERED
| | | | |
| --- | --- | --- | --- |
| *Applicable only to BMW i3 with Range Extender option. | | | |
| | | | |
| Renew engine oil and oil filter | | | |
| | | | |
| Required between services | | | |
| | | | |
| | | | |
| Renew air conditioning microfilter/activated charcoal filter | | | |
| | | | |
| Renew front brake pads and discs | | | |
| Renew rear brake pads and discs | | | |
| Renew wiper blade rubbers | | | |
| In conjunction with an oil service (3 sets maximum) | | | |
*Packages applicable to vehicles under 12 months from date of first registration and prior to first service. Scheduled servicing based on the vehicle's Condition Based Service monitoring system and normal wear and tear and other exclusions apply. Scheduled servicing must be conducted by an authorised BMW i dealer.
Read more
GENUINE BMW I ACCESSORIES AND LIFESTYLE RANGE.
Genuine BMW i Accessories
A BMW i always delivers a special drive and Genuine BMW i Accessories make the experience better still. Combining great ideas, immaculate design and sheer practicality to create innovative solutions, Genuine BMW Accessories are available in many categories: exterior, interior, communications & information and transport & luggage compartment solutions. Your BMW i Sales Dealer or BMW i Service Dealer will be pleased to advise you on the complete range of Genuine BMW i Accessories, which are all made of recycled material.
BMW i Wallbox Pure

For safe and convenient battery charging of your BMW i electric vehicle, we have a home charging solution that includes the ergonomically-designed BMW i Wallbox Pure. It's perfect if you have a private parking space or covered area at your home. It provides charging power of up to 3.7kW, giving a charging time of approximately 6 hours for a full charge.The BMW i Wallbox comes with a 4-metre long, tethered charging cable which allows you to connect to the vehicle with just one hand. The charging process starts automatically, unless you choose to delay it using the car's seven-day in-built timer. Not only is the Wallbox well-designed, it is also made with sustainability in mind, using durable, mostly recycled materials.This equipment should always be installed by a qualified electrician.The BMW i Wallbox Pure is $1 750 (incl.GST) and includes a 2 year warranty.

BMW i Wallbox Installation Service

As the BMW i Wallbox Pure should always be installed by a licensed electrician, a home assessment, delivery and fitting is available through BMW's installation partner. The installation service is managed by BMW and customised to your specific requirements. Included in the service is a two year warranty.

The installation service includes; a professional home assessment (RRP $192 incl. GST)* and a standard installation (RRP $470 incl. GST)*. If during the home assessment, our preferred installation partner identifies that further work needs to undertaken for the BMW i Wallbox to be fitted, additional costs will apply and this could vary from home to home.

*Additional travel costs will apply if the customer lives outside the metro area.

Please contact your BMW i Dealer for further information.

All Weather Floor Mats

BMW i3 lightweight and waterproof Floor Mats.

Transport Net

BMW i3 Transport Net which fixes suit cases and shopping goods.

Storage bag

BMW i3 under bonnet Storage Bag for accessories like a charging cable.
BMW I LIFESTYLE RANGE
The BMW i Lifestyle range encompasses visionary design and unmistakable identity ultimately defined by sustainability. All products produced for the BMW i Lifestyle range compliment the car of tomorrow using futuristic design with sustainability at its heart. The innovative new materials meet our premium standards and are apparent in the choice of natural materials.
Read more
USB Stick

BMW i USB Stick in Matte aluminium look with integrated BMW i logo and 16GB memory capacity.

Price: $49

Lanyard

BMW i Lanyard made of recycled PET rope in electric blue, slider with BMW i cotton badge in cognac made from leather tanned in olive leaves and movable BMW logo.

Price: $25


Solar Charger

BMW i Solar Charger with a large charge surface and integrated storage, charging available for mobile phones.

Price: $60


Key Ring

BMW i Key Ring in matte aluminium look, integrated BMW i logo with colour accent in BMW i electric blue and ring with tension spring mechanism which opens when pulling.

Price: $49


Roll Pen

BMW i Roll Pen in matte aluminium look with black ink, refillable.

Price: $25