THREE CONVINCING REASONS.
On the road with greater ease: BMW Wheels and Tyres with star marking.
TAILOR MADE.
TESTED.
SAFE.
"WE TEST EVERYTHING, SO YOU DON'T HAVE TO TEST YOUR LUCK."
Original BMW Wheels and Tyres with star marking.
The star marking indicates that a tyre has been specially produced for BMW – and in accordance with the highest BMW standards. The development of the tyres also begins at an early stage in the development of the vehicle and can take up to three years, culminating in extensive testing. Tyres with star marking are tested in six general areas: safety, wear, comfort, efficiency and – characteristic for BMW – in two areas of driving pleasure: driving style and sporty behaviour. In addition, they are developed in collaboration with selected premium manufacturers (e.g. Bridgestone, Michelin and Pirelli). Simply ask your BMW Service Partner for tyres with star marking – precisely fitting, tested and safe.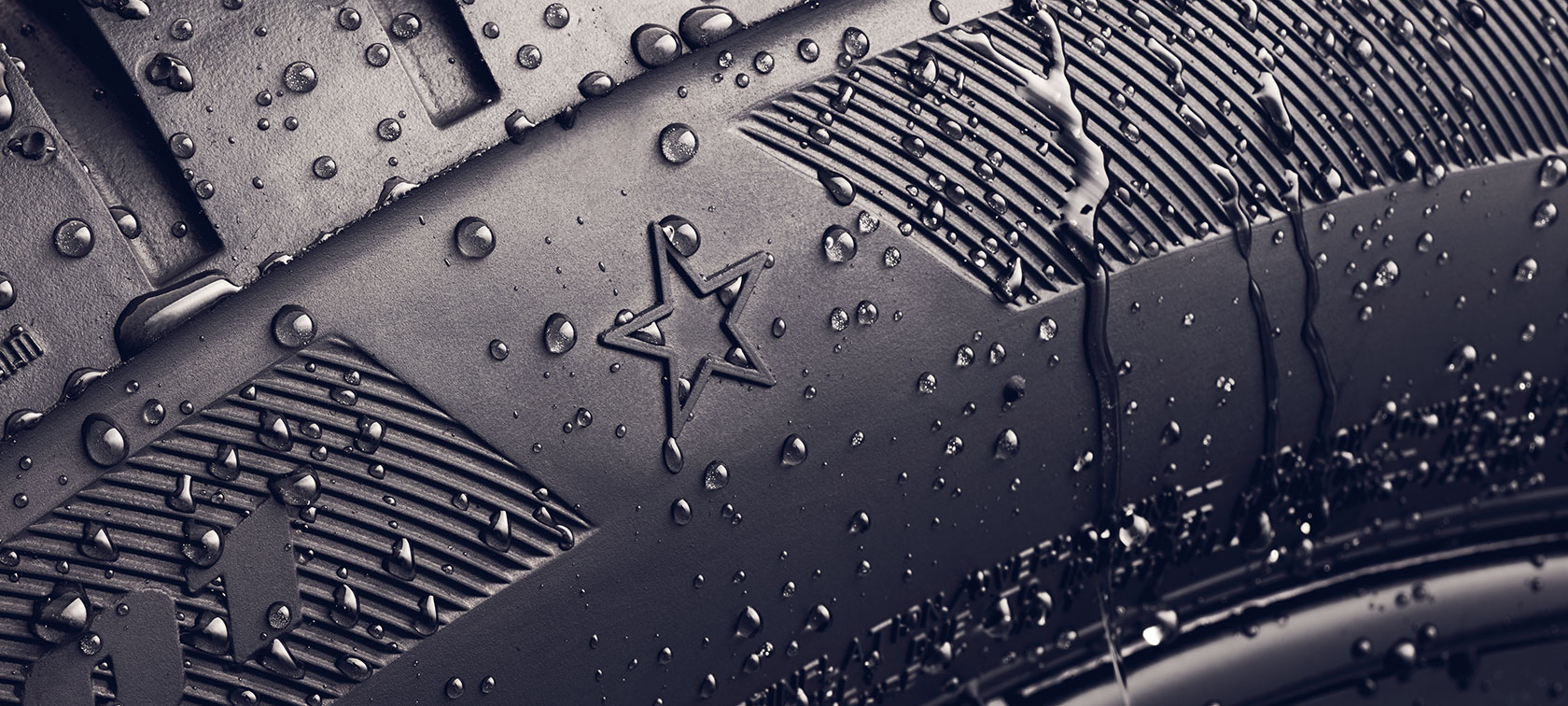 Tailor made.
All Original BMW Wheels and Tyres are individually developed for the driving dynamics and the design language of a specific BMW model.
Tested.
Each tyre has passed stringent testing with up to 50 different quality criteria (the EU tyre label demands compliance with only three criteria).
Safe.
Tyres with star marking convince with a particularly long life, top safety ratings and state-of-the-art run-flat technology.
SAFE AND ALL-ROUND STYLISH.
Original BMW Complete Wheels.
Why choose when you can have everything? With Original BMW Complete Wheels, safety goes hand in hand with perfect styling. When Original BMW Complete Wheels are tested, nothing is held back. In extensive simulations and in the toughest practical use situations, they have to prove that they've earned the title "Original BMW" under all driving conditions. The design variety of the various styles offers every customer the right complete wheel.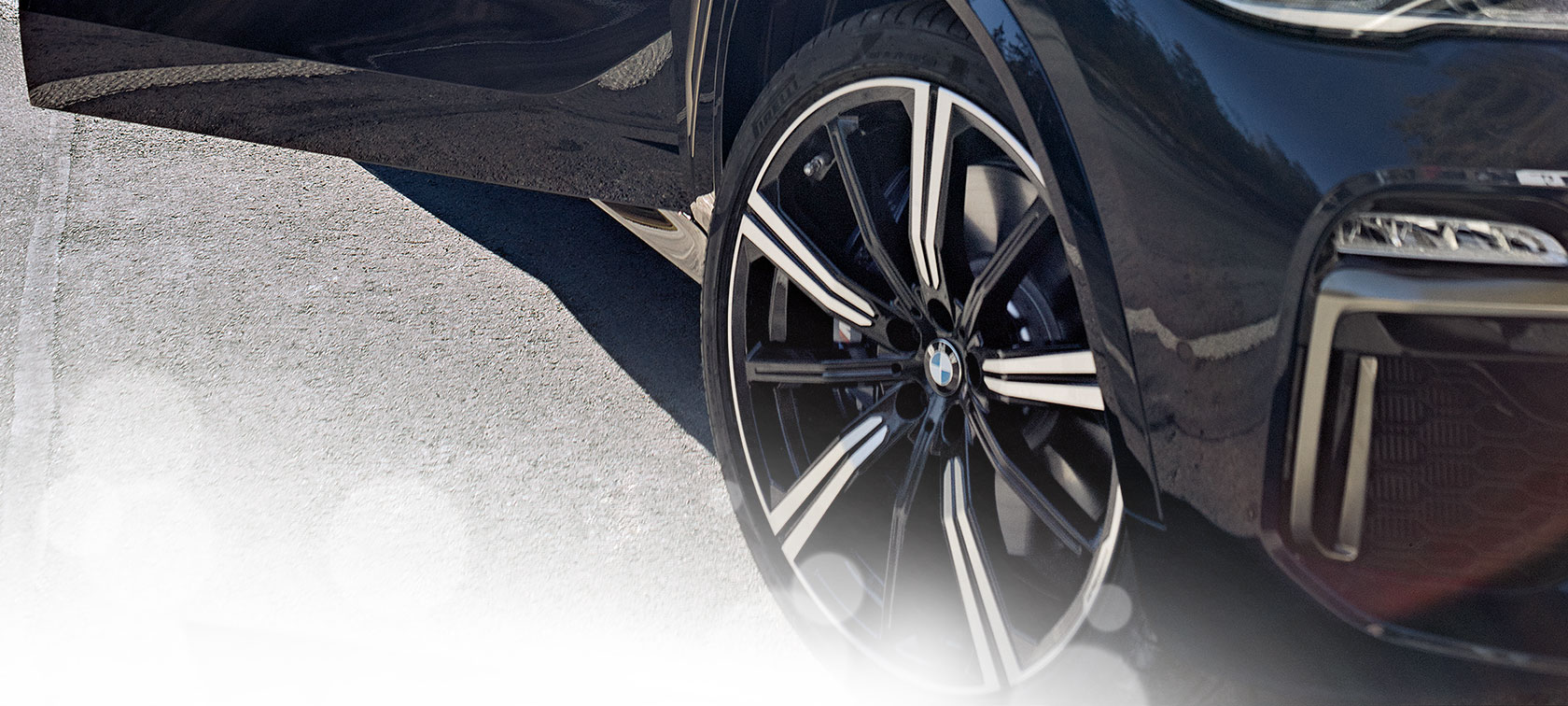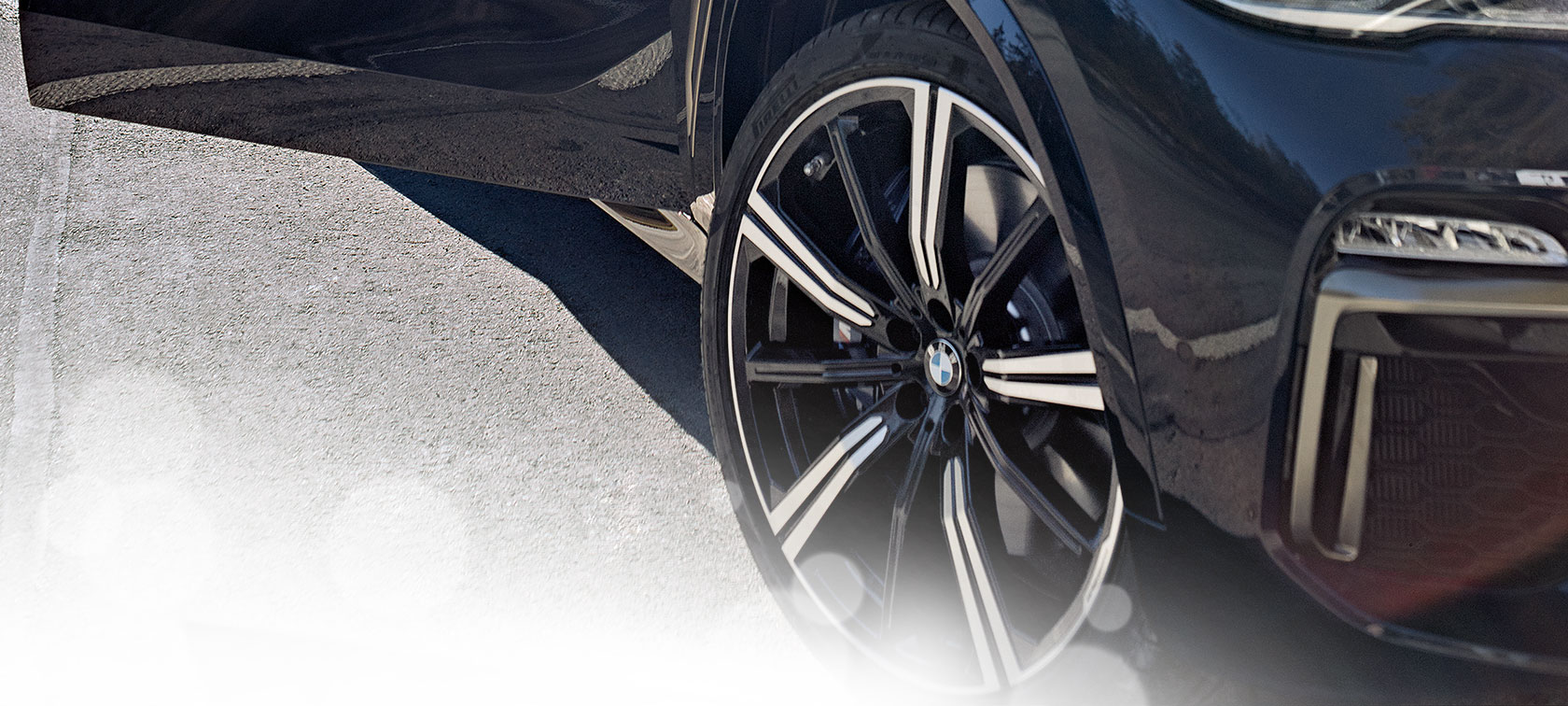 Summer Complete Wheels
Winter Complete Wheels
Wheel accessories
Advantages of the complete wheel

• Wide spectrum of styles to choose from (colours, surfaces, materials, spoke shapes, sizes), also in winter
• Perfect alignment of alloy wheel, tyres and TPMS sensor
• Attractive offers in different inch sizes
• Guaranteed spare parts supply for 10 years (from launch)
• Strict manufacturing and inspection procedures such as testing methods: saltwater spray test, x-ray test, leak test, test bench for load ratio under extreme conditions, practical test on the Nürburgring.


Advantages of the light-alloy wheel

• Less weight
• Driving dynamics and handling
• Exclusivity and design
• Durability

AS YOU WISH.
Infinite possibilities: decide now on the right wheel and tyre styling and make your BMW one of a kind.
Read more
SAFETY MEETS DYNAMICS.
Original BMW Complete Wheels and Tyres.
When it comes to handling on any road surface, everyone agrees that the most important thing is maximum grip. But there is no universal solution. Each model behaves differently and, therefore, requires a nuanced approach. Only BMW knows the unique driving physics and design language of each BMW model in detail and adapts its tyre development accordingly. What you can do: change your tyres regularly. Your BMW Service Partner is always available to answer your questions and offer advice on suitable services.
Read more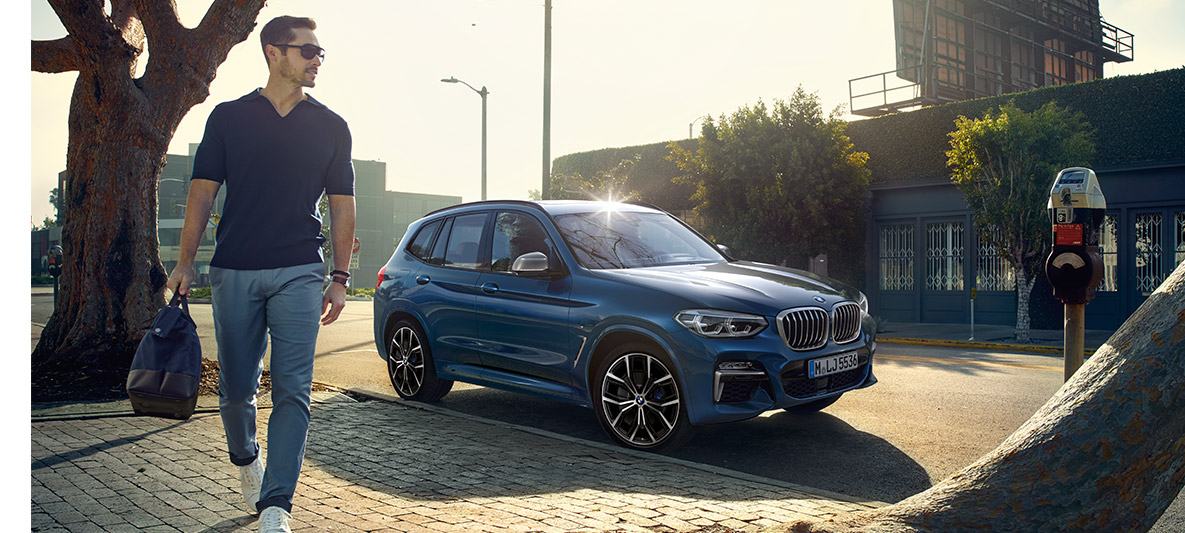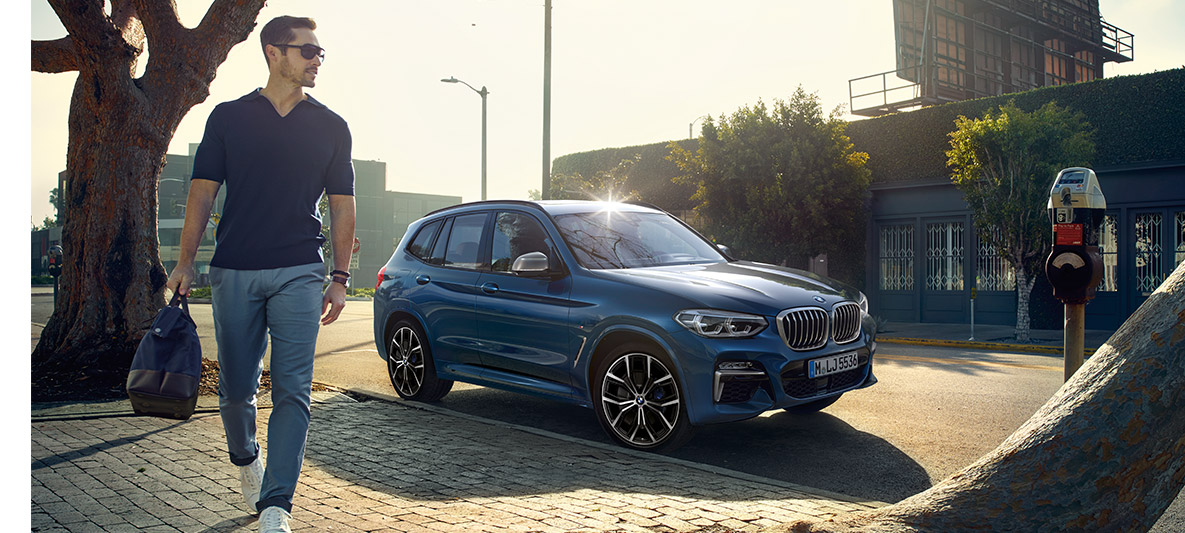 36 MONTHS BMW TYRE INSURANCE.
Coverage

The BMW Tyre Insurance offers comprehensive protection against:

• damage caused by pointed objects like nails or glass shards
• damage caused by hitting the kerb
• vandalism
• theft

Damage compensation

With the BMW Tyre Insurance, up to 100% of your tyre costs will be reimbursed in the event of damage.*

1st year 100%
2nd year 75%
3rd year 50%

* Excluding mounting.

You will find all the provisions relating to the BMW Tyre Insurance in terms and conditions – or you can also ask your BMW Service Partner. BMW Tyre Insurance is a product of Allianz Versicherungs-AG.
BMW WHEELS AND TYRE DICTIONARY.
The dictionary provides definitions for everything related to wheels and tyres.
Tyre components

Original BMW Wheels and Tyres with star marking offer many advantages because they are developed to fit the BMW model in question. Traction, directional stability, steering behaviour, comfort and acoustics are optimally adapted. The tyre's tread ensures good road grip and water displacement, improved high-speed capability and optimised driving stability and rolling resistance. Shaping layers inside the tyre keep it stable even under high internal pressure. The side strip protects the tyre from lateral damage and provides improved steering and comfort. The steel core supports the firm fit on the rim. All-in-all: the specific tyre structure provides a clear advantage in safety and driving dynamics.

Tyre wall

The aspect ratio is the ratio of tyre height to tyre width in % (H/W). It is indicated within the size designation of the tyre. Example: a tyre with a dimension 175/70 R 13 has a width of 175 mm, the side height is 70% of the width. The date of manufacture is indicated within the DOT marking on the sidewall of a tyre. The so-called DOT number indicates, among other things, the age of the tyre in encoded form. For example, "2413" means that a tyre was manufactured in the 24th week of 2013.

RDC sensors

TPMS stands for Tyre Pressure Monitoring System. Unlike FTM (Flat Tyre Monitor) where only passive warnings are given about the rotational speed of the tyres, the system works with active electronic sensors. These sensors are installed in the valve (inside) and are in constant radio contact with the vehicle.

The TPMS shows the air pressure on the information display and warns if there is a loss of air pressure in the corresponding tyre. TPMS has been mandatory in all EU vehicles since 2015. Make sure the TPMS sensors are suitable for your vehicle as they can vary for each model and year of manufacture.


All-weather tyres

Some drivers might assume that all-weather tyres offer the best solution that eliminates the need to change or store tyres. However, safety is compromised because the tyres are designed for moderate weather conditions without snow, heavy rain or temperatures below freezing. The braking distance is, therefore, always longer compared to certain winter or summer tyres. This is why we recommend winter and summer tyres with star marking. All-season tyres are generally used in small sizes and for vehicles with low engine power – but not for a BMW. They simply do not offer the driving pleasure that you expect from a BMW.

Tread depth

When driving, abrasion occurs automatically, so the tread pattern of the tyres should be checked regularly. Winter tyres should have at least 4 mm tread and summer tyres should have 3 mm tread. In Germany, the law requires a minimum tread depth of 1.6 mm for summer and winter tyres.

Run-flat

You can always rely on run-flat technology. Not because you can continue to driving for another 80 kilometres at a speed of 80 km/h after a puncture – it's just because you can continue to drive. Continuing to drive means safety and comfort. The reinforced sides of run-flat technology tyres stabilise your vehicle so you don't have to stop in unsuitable places to change tyres. Instead, simply drive on to your nearest BMW Service Partner.

Tyre types

For the first time, customers with particularly high requirements on and off the road can purchase a special wheel set from BMW to increase off-road capability. It is equipped with the latest all-terrain Grabber AT3 tyre and will be available with the new BMW X5. In addition, it can be used as a regular winter complete wheel, as it carries both the "M+S" and the "Three Peak Mountain Snowflake" identification. The wheel set is only available through after sales.

In Germany starting in 2018, winter tyres must bear the "Three-Peak Mountain Snowflake" symbol. Previously, tyres had to have either that symbol or the M+S identifier. Only the "Three-Peak Mountain Snowflake" symbol refers to a modern winter tyre. Tyres with M+S identification will be legally recognised as winter tyres until 2024.

For special road conditions, BMW has spike and soft compound tyres, as well as corresponding complete wheels for selected markets. Spike tyres offer superior grip and traction on icy roads, while soft compound tyres are ideal for snowy roads thanks to their special rubber compound.