BEST LAP TIME. EVEN IF THERE IS NO LAP.
Racing characteristics.
With its irresistible dynamics, impressive agility and precise handling, the BMW X5 M sets new standards in its segment. Launch Control lets you get off to a perfect start. And with Dynamic Drive, Dynamic Performance Control and Dynamic Damper Control, you can adjust the vehicle set-up to suit the respective driving conditions.

Read more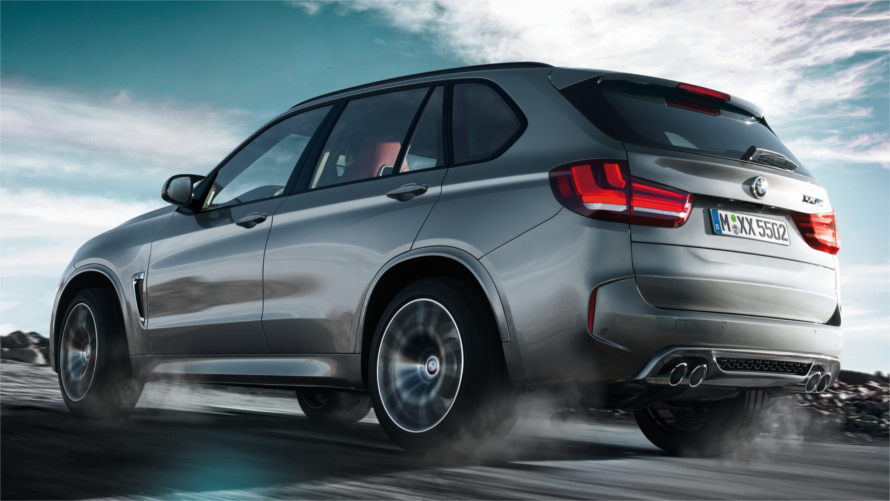 Driving Dynamics & Efficiency.
The BMW X5 M offers concentrated power that the M-specific xDrive transfers to the street effectively. Outstanding traction is guaranteed. Rapid gearshifts, either manually or automatically, are possible thanks to the standard-feature 8-speed M Steptronic transmission. The M compound brakes achieve outstanding, motorsport-like deceleration values. And BMW EfficientDynamics technologies ensure that the awesome performance is combined with remarkable efficiency.
Read more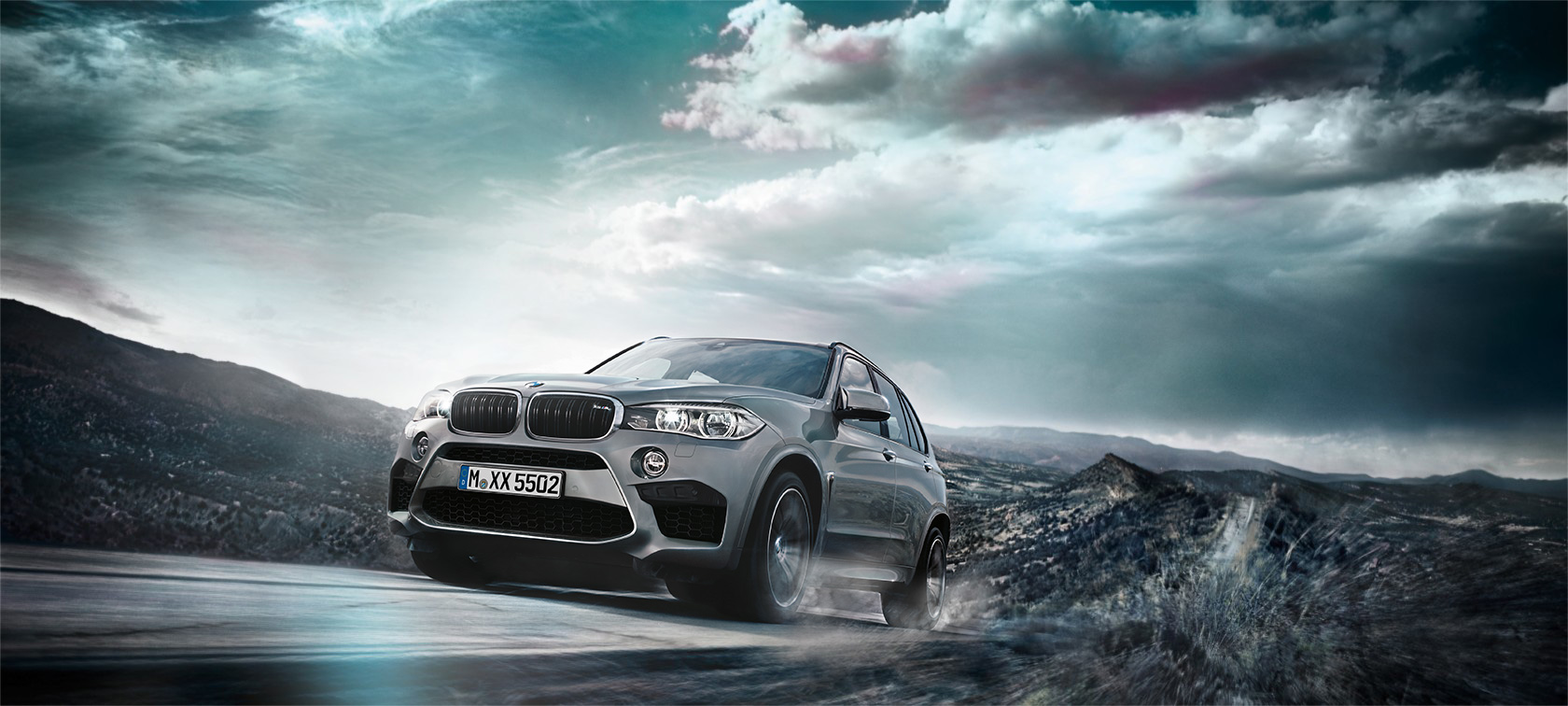 The captivating M design of the BMW X5 M.
A sports car that can accommodate five people comfortably. An all-rounder whose commanding presence guarantees adrenaline rushes. A Sports Activity Vehicle with a design that exudes an impulsive temperament as soon as you set eyes on it. Contradictions that the BMW X5 M combines effortlessly. This vehicle stands for unadulterated commitment to performance and for comfort that is peerless among sports cars.
Read more
423 kW
Two high-rev TwinScroll turbochargers. Tested on racetracks and with a cooling system with four circuits and ten radiators to keep thermal stress under control. A cross-bank exhaust manifold for perfect exhaust gas flow, optimum power development and lightning-quick responsiveness. This powerplant is simply awesome. With its massive torque of up to 750 Nm, the 4.4 litre, 575 hp M TwinPower Turbo 8-cylinder petrol engine powers the BMW X5 M forward with the minimum of effort. And accelerates the vehicle from 0 to 100 km/h in just 4.2 seconds. Despite this top performance, fuel consumption and CO2 emissions remain moderate: Thanks to a wide range of BMW EfficientDynamics technologies, the combined values are 11.1 l/100 km and 258 g/km respectively.Disclaimer reference invalid