FASCINATING FORM LANGUAGE.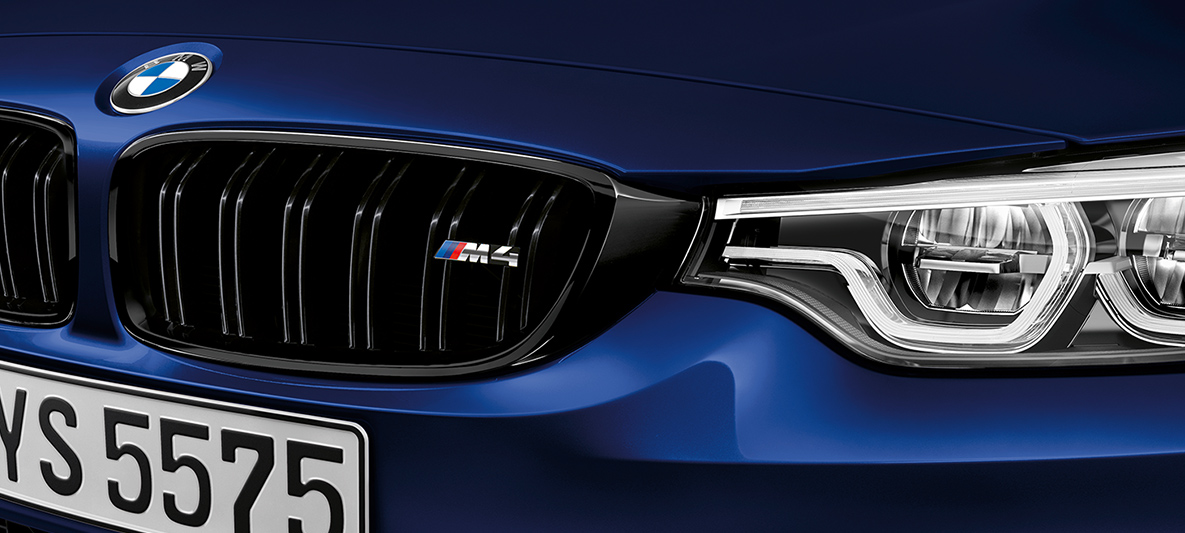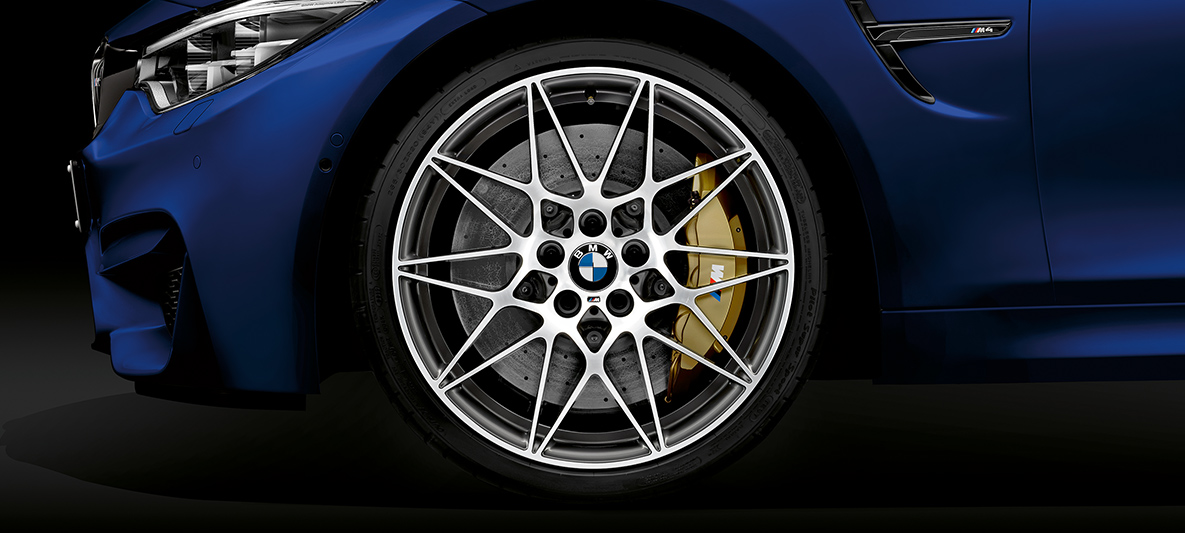 COMPETITION PACKAGE.
Thanks to an enhanced engine output and a specially tuned Adaptive M suspension, the BMW M4 Competition Convertible offers a noticeable increase in driving dynamics. The M Sport exhaust system with black, chrome-plated twin tailpipes creates a powerful, full engine sound. The package also includes exclusive 20" M light alloy wheels with mixed tyres.
"Dependent on conditions and usage, features specific to the materials used can lead to operational noises particularly in wet conditions just before the vehicle comes to a halt. The impact of moisture and road salt can cause the braking action to be equivalent to a conventional brake system. This can for a short time be experienced as a reduction in braking action and can be balanced out by greater pressure on the pedal where necessary."

GO BEYOND THE LIMITS.
When sprinting towards the sun, drivers of the BMW M4 Convertible will experience unforgettable driving moments. This is all thanks to the 317kW M engine, which draws its power in carefully measured doses. And thanks to its motorsport-derived technologies, such as the Active M Differential and M Servotronic, power is converted into traction with the utmost precision.

Read more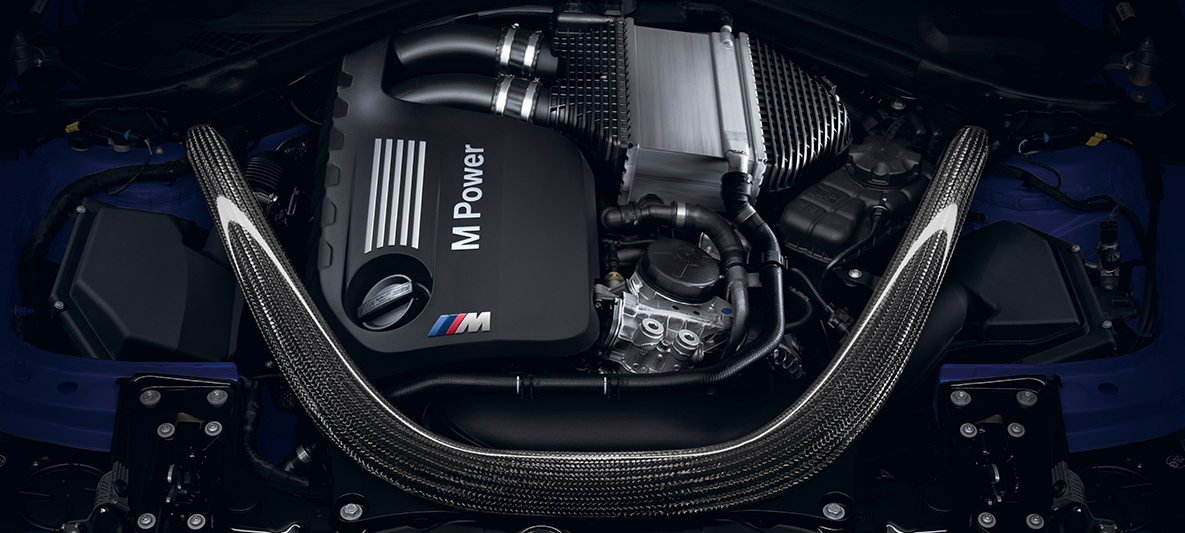 M TWINPOWER TURBO INLINE 6-CYLINDER PETROL ENGINE.
The 3.0 litre M TwinPower Turbo inline 6-cylinder petrol engine blends the best of two worlds: high revving up to 7,600 rpm, and power culminating in peak torque of 550 Nm. Bi-turbo direct injection and M fine tuning ensure the engine responds to the slightest touch of the accelerator to give impressive thrust and confident traction.
Numerous innovations such as sleeveless construction and a lighter forged crankshaft improve dynamics and acceleration, reduce consumption and enable optimum weight distribution of almost 50:50. The reward is unprecedentedly agile handling that's impressively underscored by the unmistakable sound of the M engine.