A COMPANION, WITH STYLE.
Travelling comfort in the BMW 6 Series Gran Turismo.
The combination of aesthetics, spaciousness and comfort make the BMW 6 Series Gran Turismo a pioneer of stylish driving over long distances. Active suspension technologies fully exploit the superior driving characteristics – for impressive agility at all speeds.

Read more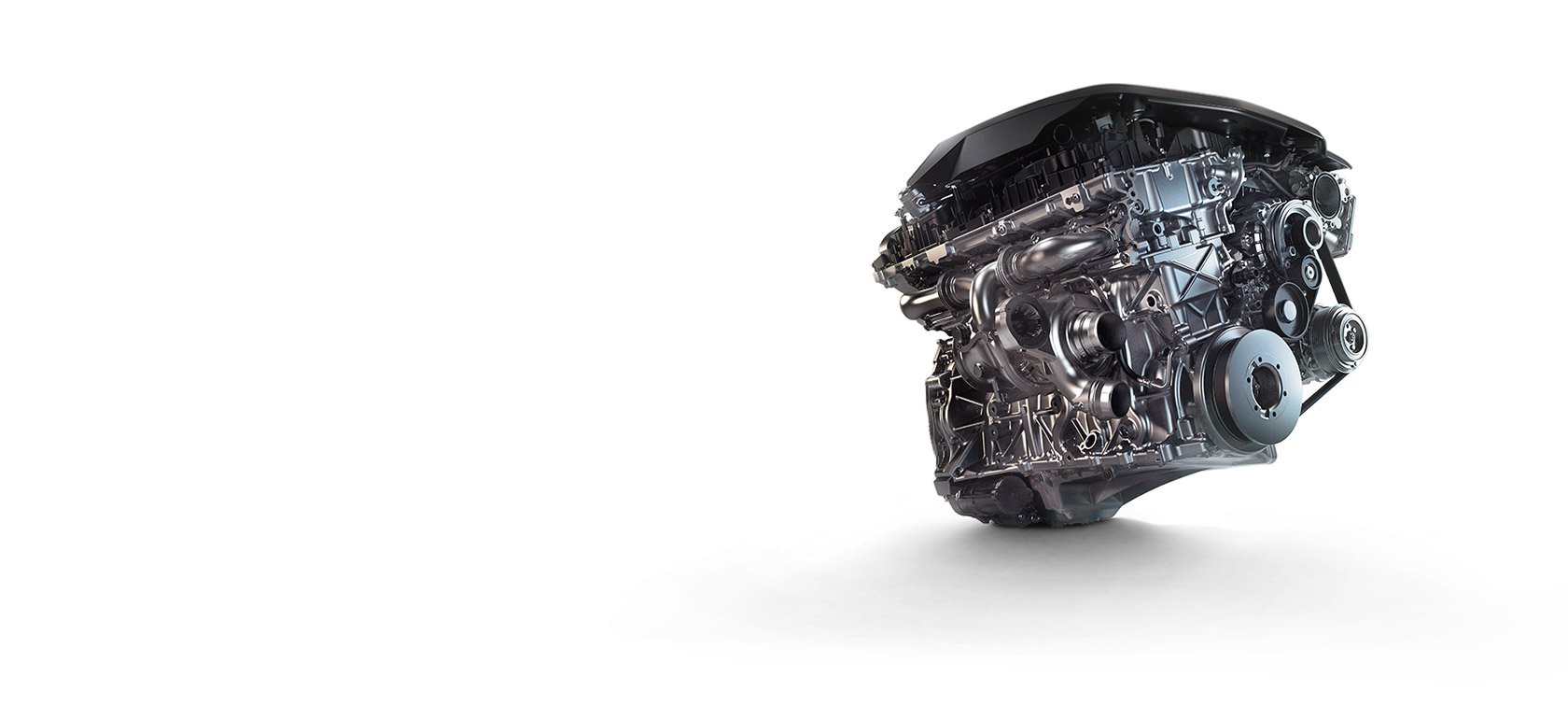 CENTRE OF POWER.
The engines of the BMW 6 Series Gran Turismo.
The engines of the BMW 6 Series Gran Turismo are true powerhouses. Equipped with state-of-the-art technology, they offer tremendous power with high revving ability and smooth running characteristics. Innovative BMW EfficientDynamics technologies also ensure top marks for CO2 emissions and fuel consumption.

Read more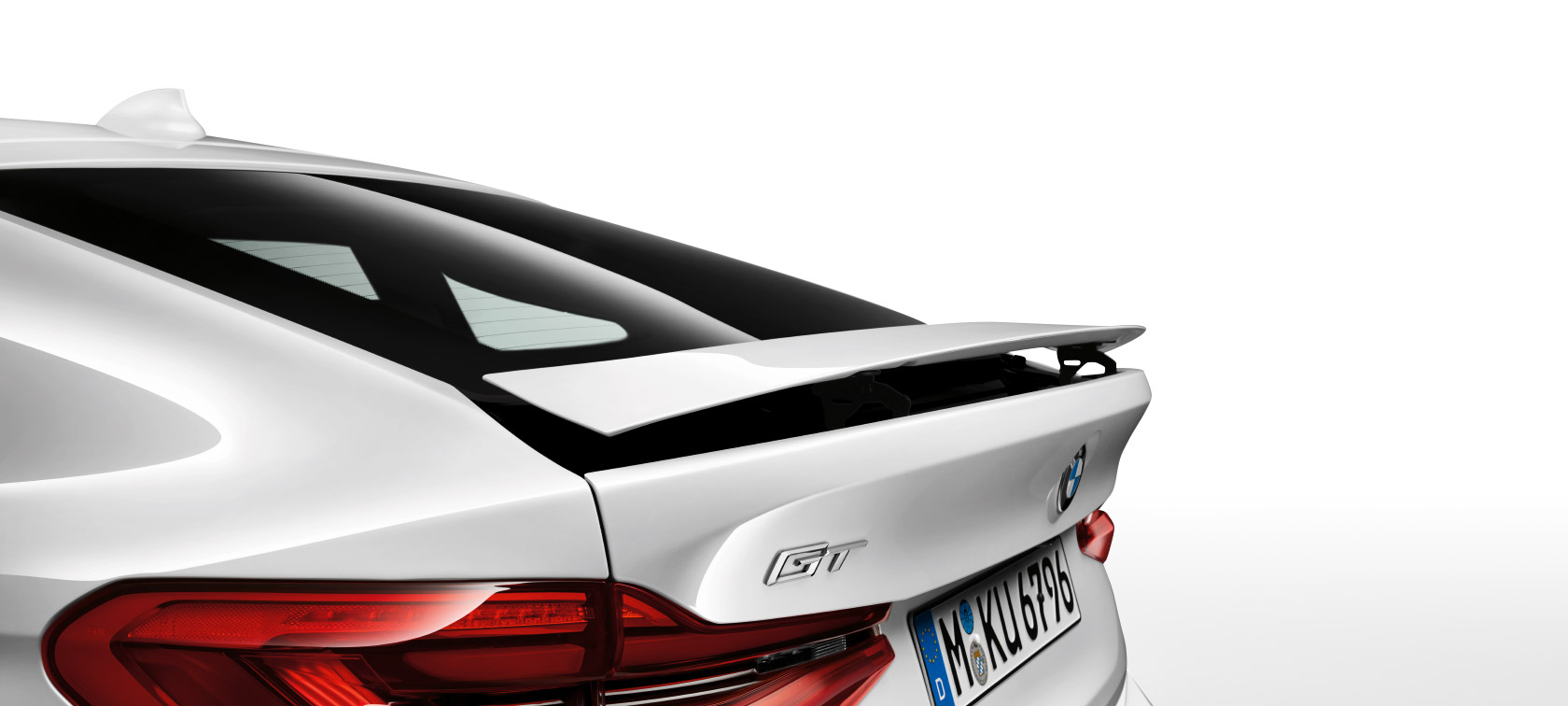 FASCINATING AERODYNAMICS.
FASCINATING AERODYNAMICS.
The silhouette of the BMW 6 Series Gran Turismo is characterised by a sporty elegance thanks to its special aerodynamics. Among these features is the active rear spoiler, which extends automatically beyond a speed of 110 km/h. The result is less drag and significantly enhanced traction.
Read more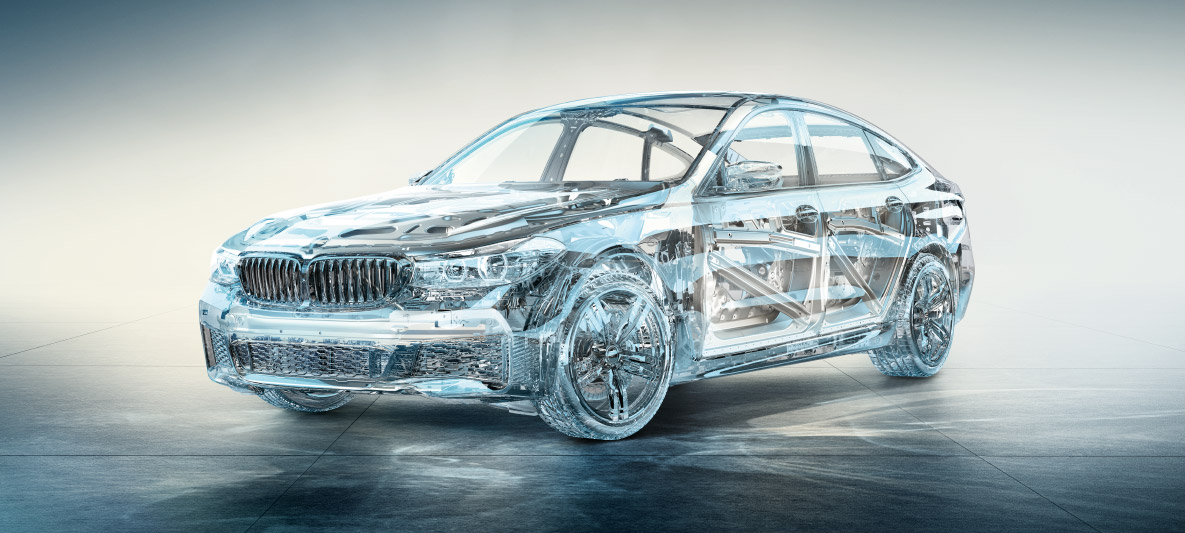 BMW EFFICIENT LIGHTWEIGHT.
BMW EfficientLightweight showcases the ultimate in efficient, dynamic driving. Thanks to the use of especially lightweight and stiff materials − such as aluminium in the chassis, high strength steel in the body or ultra modern magnesium alloys in the engine − fuel consumption is reduced, while driving performance and dynamics are improved.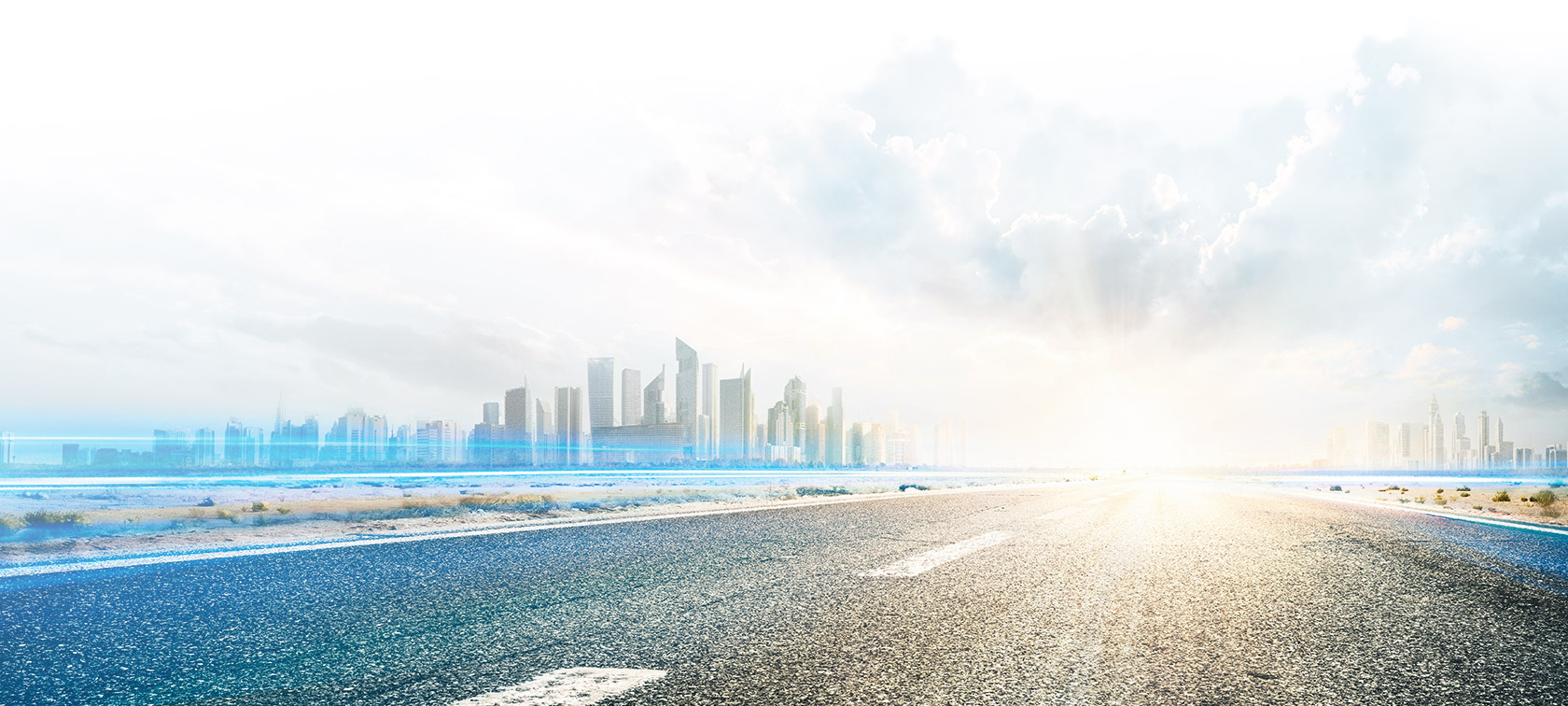 Less fuel consumption, more driving pleasure: BMW EfficientDynamics is the name of the strategy to minimise fuel consumption and CO2 emissions while at the same time increasing dynamics and driving pleasure. The package of functions covers the drive system, energy management and vehicle concept.

Read more
More on BMW EfficientDynamics
Fuel consumption and CO2 emissions.
The figures for fuel consumption and CO2 emissions depend on the wheel and tyre sizes selected. Consumption data is determined in accordance to the ECE driving cycle.

Further information about the official fuel consumption and the official specific CO2 emissions for new passenger automobiles can be found in the 'New Passenger Vehicle Fuel Consumption and CO2 Emission Guidelines', which are available free of charge at all sales outlets, from DAT Deutsche Automobil Treuhand GmbH, Hellmuth-Hirth-Str. 1, 73760 Ostfildern, Germany, and under http://www.dat.de/en/offers/publications/guideline-for-fuel-consumption.html.


Read more