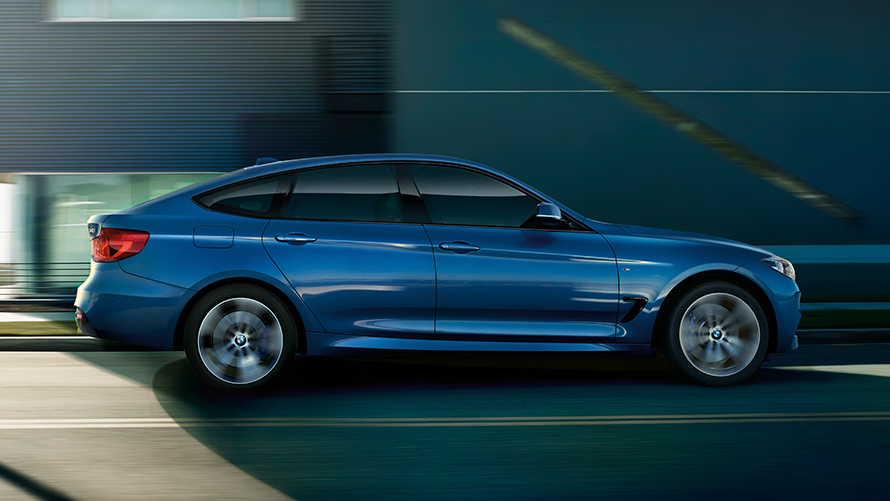 DEMONSTRATES STRENGTH. EXUDES GREATNESS.
A stature defined by its imposing nature. A flowing roof line reminiscent of classic coupés. Combined, the result is the unmistakeable and captivating design of the BMW 3 Series Gran Turismo. This vehicle embodies the unique harmony of form and space and creates completely autonomous aesthetics unlike any others.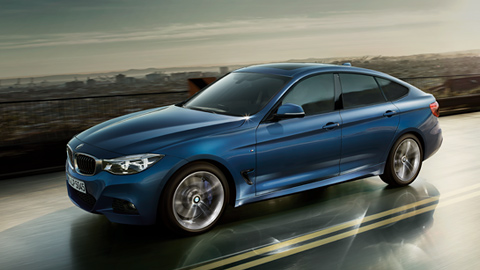 SPORTY.
The BMW 3 Series Gran Turismo has been systematically designed with sporting flair in mind. Highly developed BMW TwinPower Turbo engines extract the maximum amount of energy from every drop of fuel to deliver remarkable driving dynamics. And the active rear spoiler not only looks sporty, it also optimises the airflow, ensuring the best possible road holding characteristics.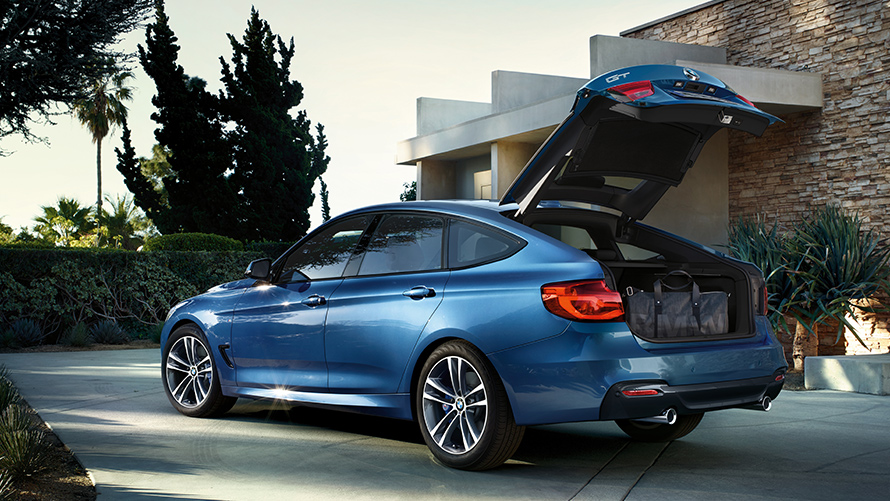 SPACIOUS.
Experience an inspiring sensation of independence: the long wheelbase and a raised roof line creates plenty of room for all passengers in the BMW 3 Series Gran Turismo. Frameless doors allow ample light into the interior for an even greater sense of spaciousness. And, with its versatile luggage compartment and split rear bench, the BMW 3 Series Gran Turismo is the ideal companion for those with an active lifestyle.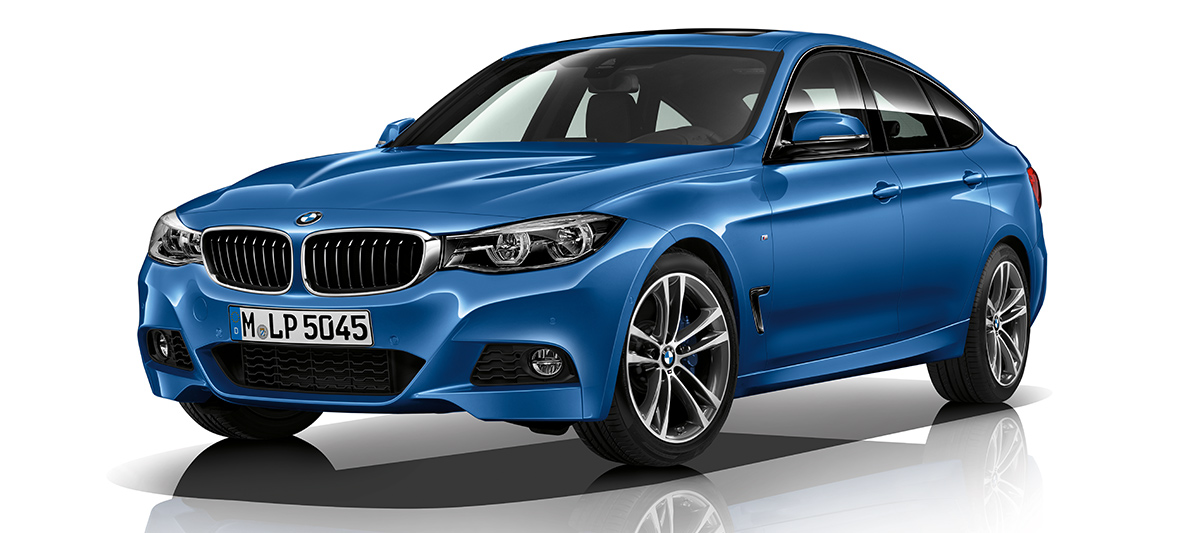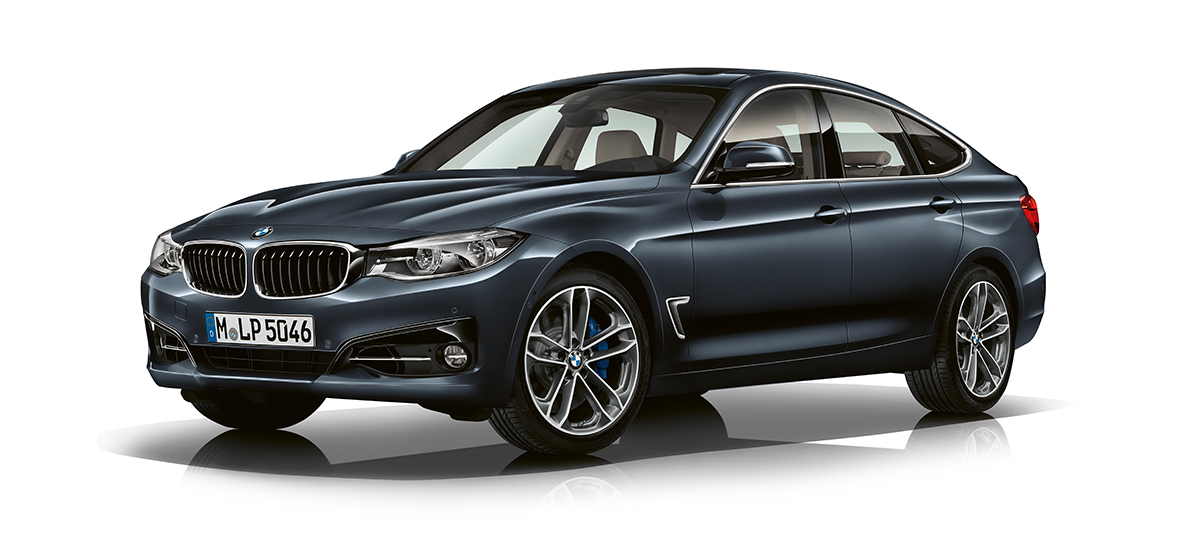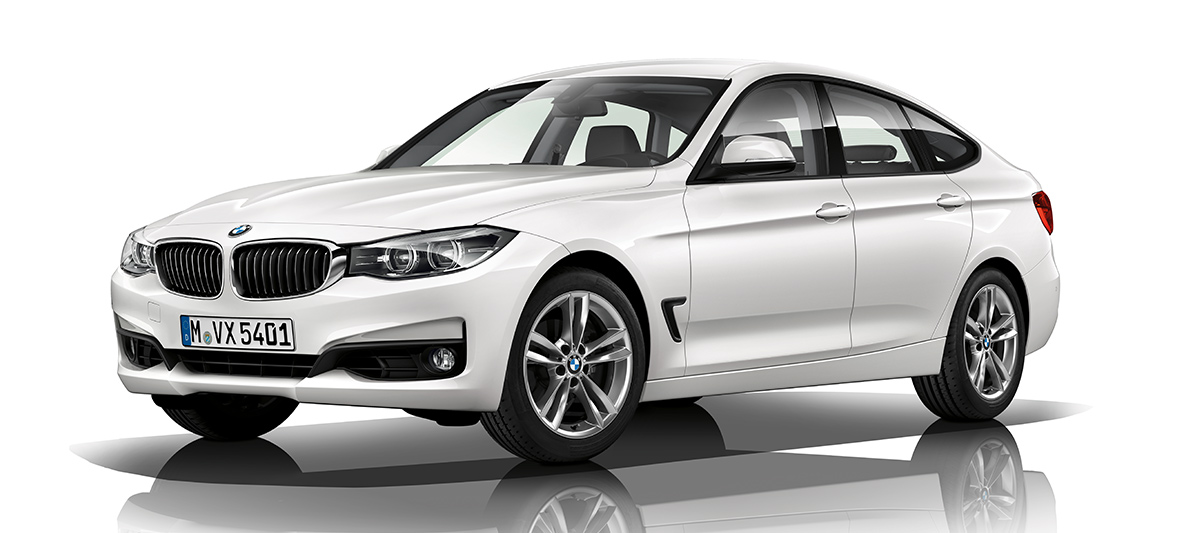 MODELS & EQUIPMENT.
More dynamism? Or even more exclusivity? The many and varied models and equipment packages, such as the M Sport package, leave nothing to be desired. Immerse yourself!