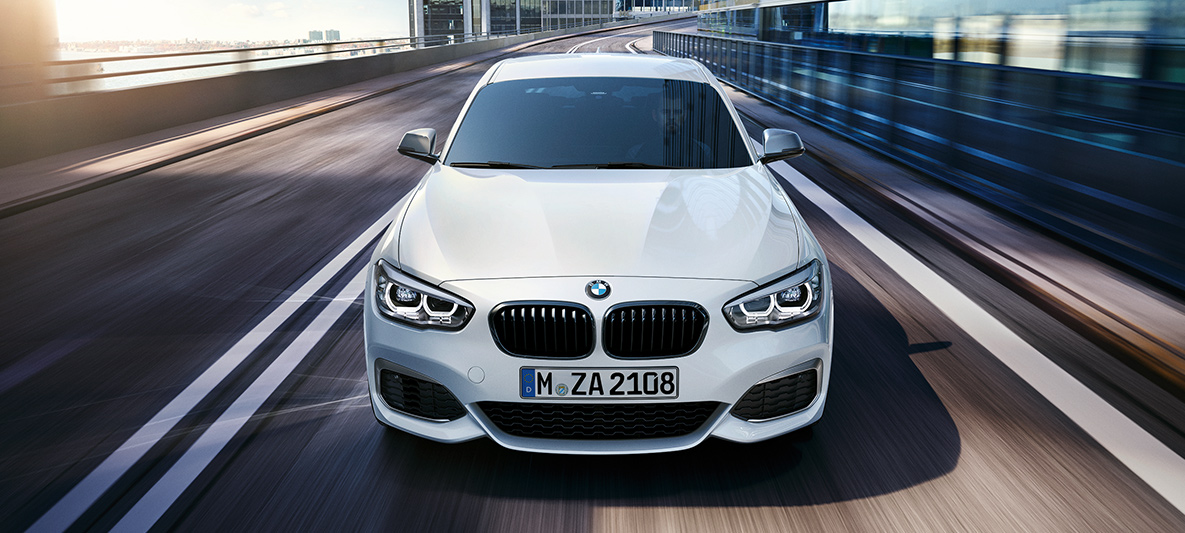 PERFORMER.
Conquers the road in no time at all. The BMW 1 Series inspires with its powerful engines, with near-perfect 50:50 axle load distribution – for precise handling and exciting performance.
Read more
UNIQUE.
A host of components unleash exciting dynamics and sporting agility: the optional Adaptive M suspension and Variable Sport Steering (both standard on the M140i), 8-speed Steptronic Sport transmission (standard on the 125i and M140i), and the Turbo inline 6-cylinder petrol engine (on the BMW M140i) – unique in this class of vehicle – deliver driving pleasure at the highest level.
Read more
BMW 118i.
Efficiency at the forefront.
When it comes to efficiency, the BMW 118i is in a league of its own. This is thanks to a 1.5-litre BMW TwinPower Turbo 3-cylinder petrol engine featuring High-Precision Injection, Valvetronic variable valve control and Double-VANOS variable camshaft control. With an exceptionally low combined fuel consumption rate and a tank capacity of approx. 52 litres enables it to travel up to long distances with minimal fuel required.
Read more
BMW M140i.
4.6 seconds. 250 km/h.
The BMW M140i is the currently the fastest model in the BMW 1 Series. Powered by a 3.0-litre M Performance TwinPower Turbo inline 6-cylinder petrol engine, it delivers impressive performance values. The engineers have modified and tuned it for interplay perfectly, from design and engine through to suspension. All together it leads to an acceleration from 0 to 100 km/h in just 4.6 seconds with a maximum speed of 250 km/h.
Read more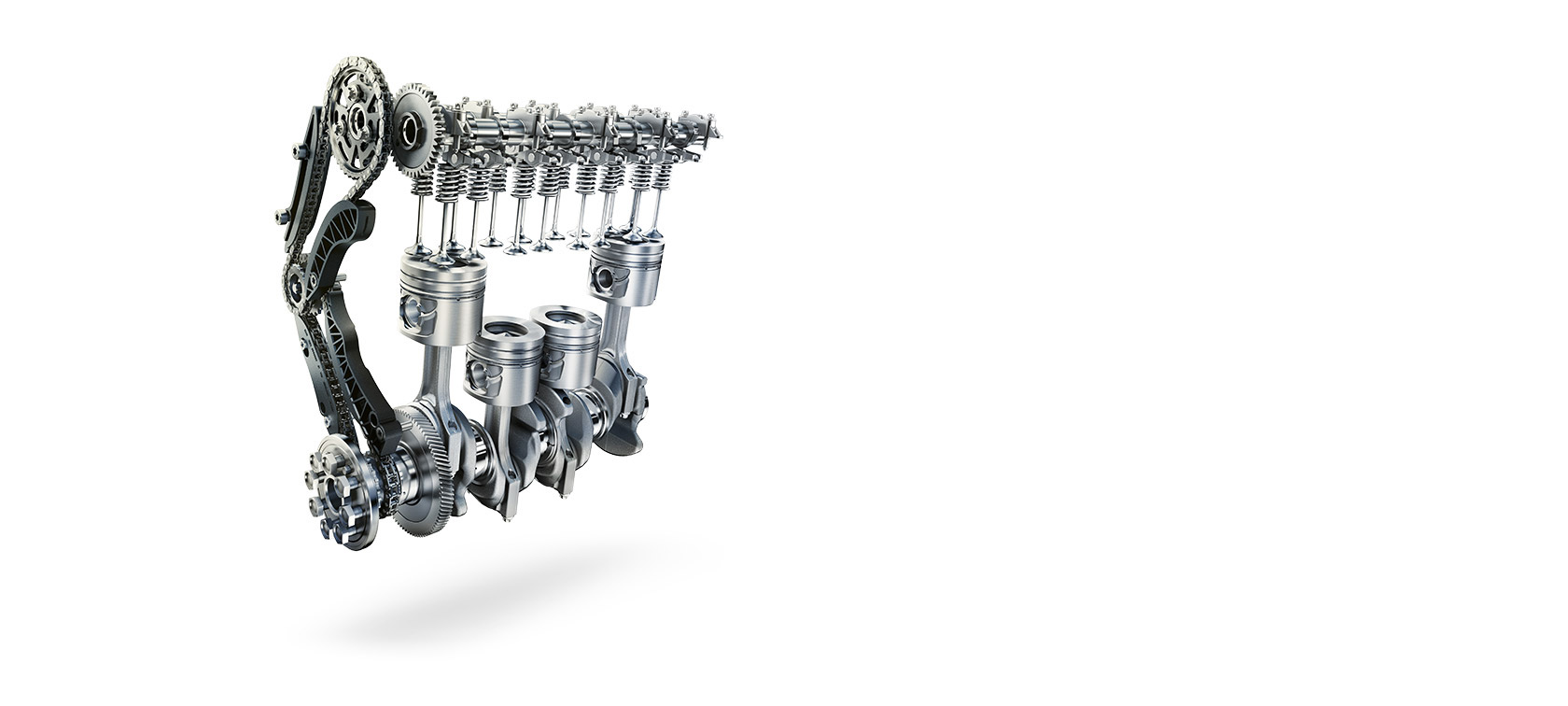 HEART BEATS.
BMW TWINPOWER TURBO TECHNOLOGY.
The heart of every BMW 1 Series is the engine, and the current range of engines offer a suitable drive system for any requirement. This is because all petrol and diesel engines in the BMW EfficientDynamics engine family – regardless of whether they have 3, 4 or 6 cylinders – impress with their spirited performance thanks to innovative BMW TwinPower Turbo technology, even in the low rev range. At the same time, they display increased efficiency and even more driving dynamics.

Read more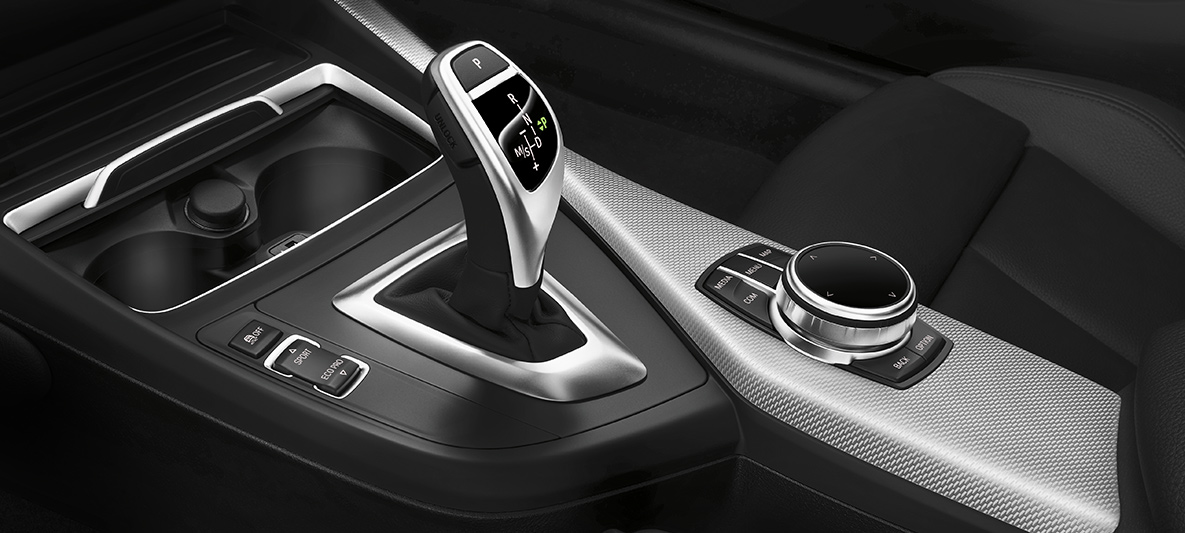 8-SPEED STEPTRONIC SPORT TRANSMISSION.
The 8-speed Steptronic Sport transmission (standard on the 125i and M140i) allows an especially high level of gear-changing and driving comfort thanks to the narrow spread of gear ratios and minimised rev intervals. This combines maximum comfort with the sensation of impressive dynamics and low fuel consumption.

Sport+ Mode

The optimum choice for sporty driving at the limits and the best possible performance is the SPORT+ mode. This is because the minimised rev intervals between the gears enable acceleration with an especially high level of thrust. Furthermore, the DTC function (Dynamic Traction Control) comes into action, giving the drive wheels even better slip.


Sport Mode

In combination with the optional Adaptive M suspension (standard on the M140i), SPORT mode offers sportier suspension tuning combined with a stiffer damper setting. It ensures a more spontaneous response from the drive system and steering, as well as unlimited driving fun.


Comfort Mode

COMFORT mode allows smooth gear-shifting with a lower level of revs for relaxed and easy travelling. In combination with the optional Adaptive M suspension (standard on the M140i), it ensures that any unevenness on the road remains practically unnoticed.


EcoPro Mode

In ECO PRO mode, efficiency is increased by avoiding downshifts and the coasting function is activated, which allows the vehicle to roll along with especially low resistance by disengaging the engine. This reduces consumption considerably and significantly increases the range.

BMW EFFICIENT DYNAMICS.
Less fuel consumption, more driving pleasure: BMW EfficientDynamics is the strategy to minimise fuel consumption and CO2 emissions while at the same time increasing dynamics and driving pleasure. The approach covers the drive system, energy management and vehicle concept itself.

Read more