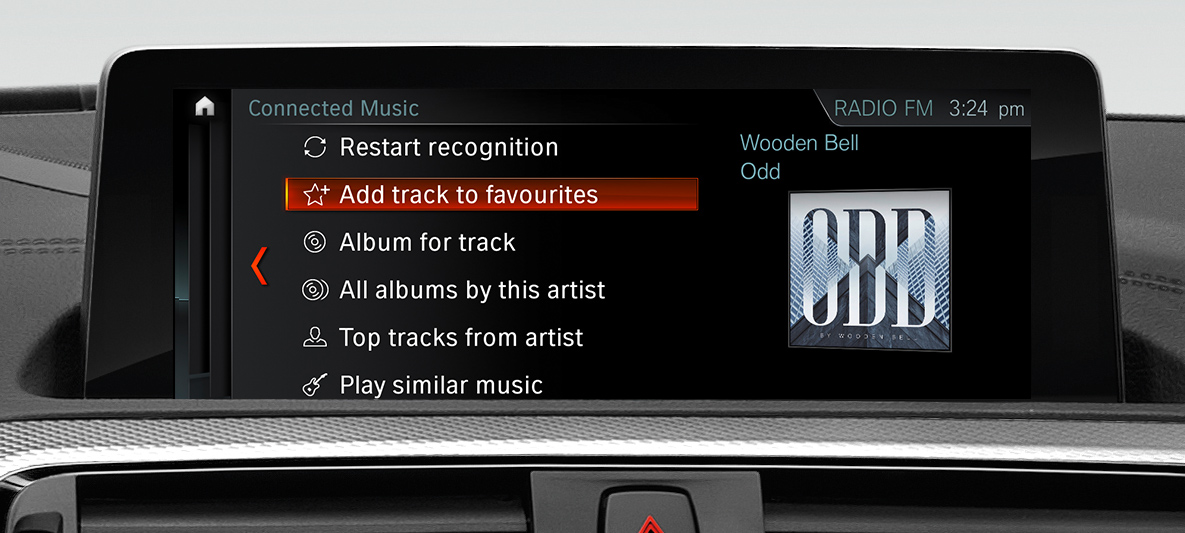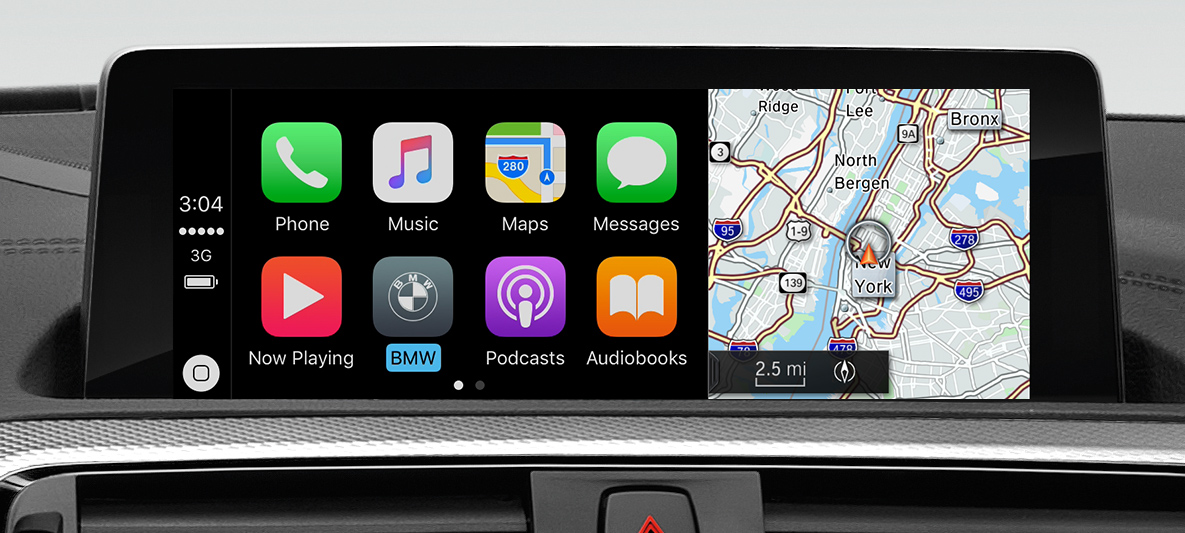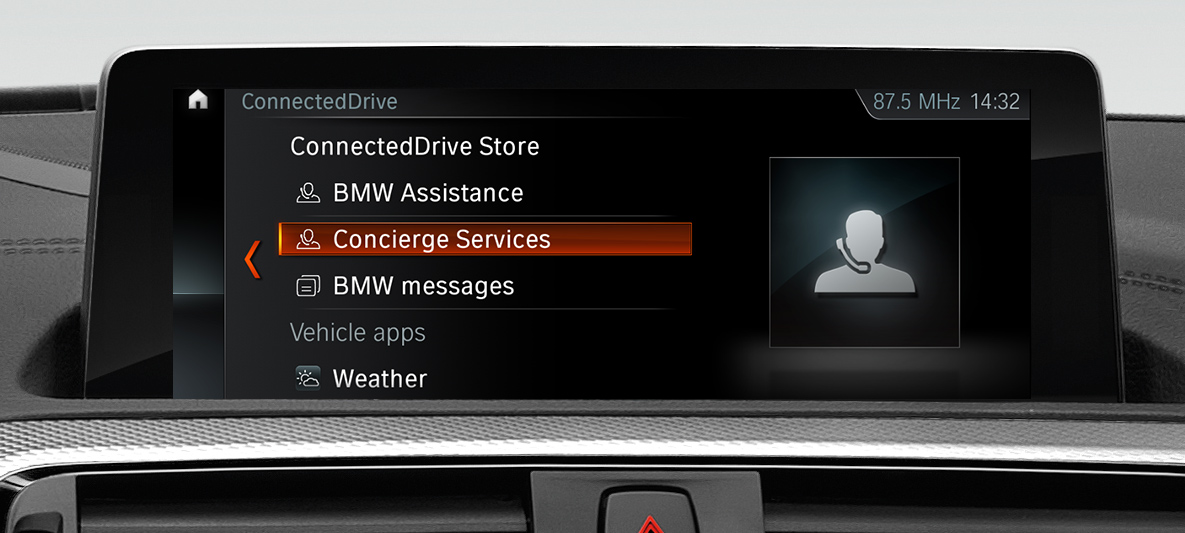 Apple CarPlay®

The optional Apple CarPlay® allows the wireless use of selected iPhone® functions in the vehicle. This allows smartphone content and functions such as music, iMessages/text messages, Siri and selected third-party apps to be displayed and operated via the vehicle's user interface and via voice control.


Concierge Service

Concierge Services connects the driver to a BMW call centre agent at the push of a button. The agent can locate a particular restaurant, the nearest cash dispenser or an emergency pharmacy and send the details directly to the BMW navigation system.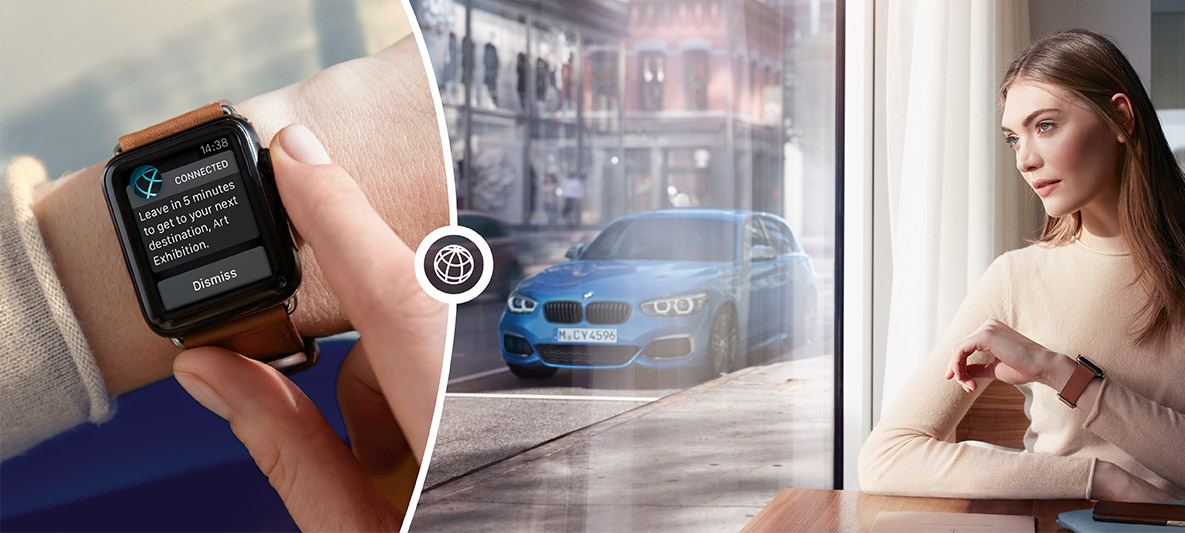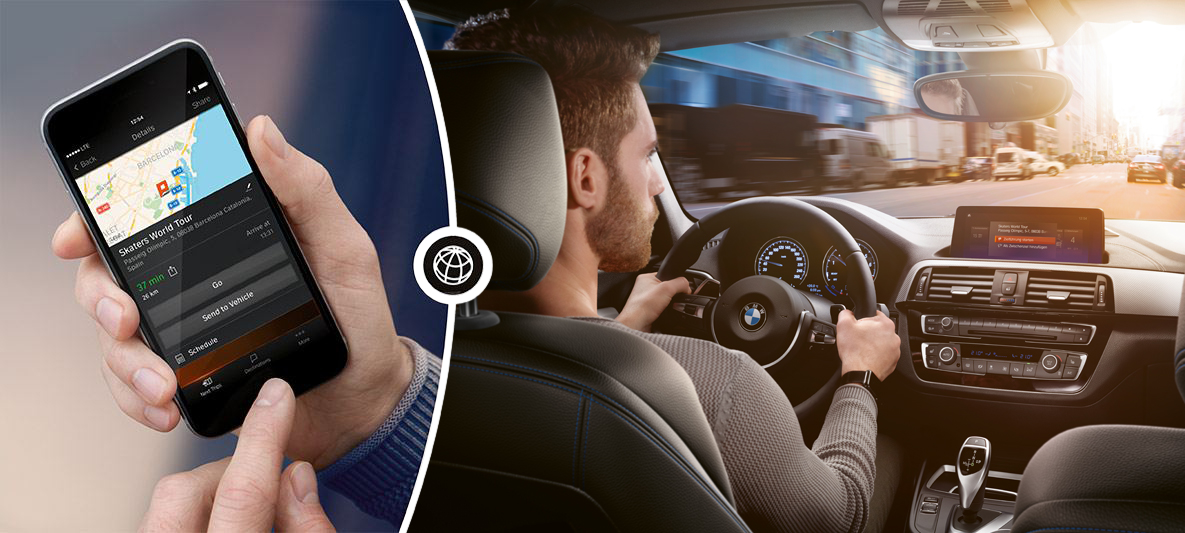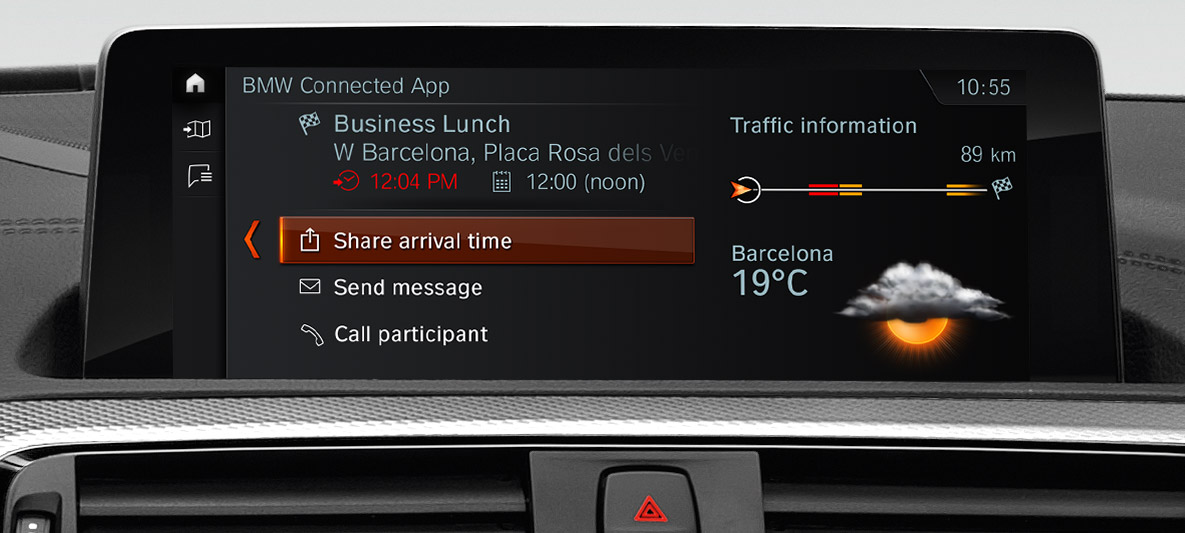 BMW CONNECTED.
BMW Connected offers intelligent support in reaching your destination on time and in a relaxed manner. It transfers appointments from your smartphone to the navigation system, tells you when you need to leave and informs others if you should be delayed. BMW Connected also gives you information on vehicle location, fuel level and whether the vehicle is locked or not. In addition, you can also lock or unlock your new BMW 1 Series with the app. And if you can't remember where you've parked, it will guide you safely there on foot.

Share Destination / Send to Car

With BMW Connected you can transfer destinations conveniently and wirelessly to your vehicle. The system adopts the new destination into the navigation system of your new BMW 1 Series with ease.


Time-to-Leave-Notification

Never arrive late again: BMW Connected notifies you of the optimum departure time via your smartphone or Apple Watch so that you arrive at your next destination on time.


Share your estimated time of arrival

Should you end up in a traffic jam, you can send the colleagues or business partners a text message to notify them of your delay – and the recalculated estimated time of arrival. All without touching your phone.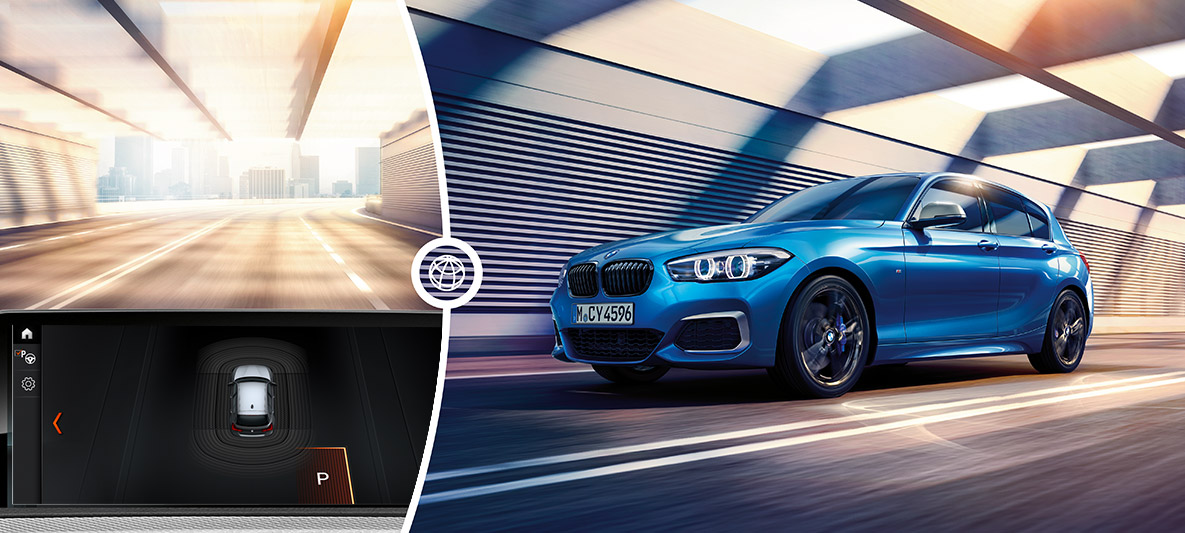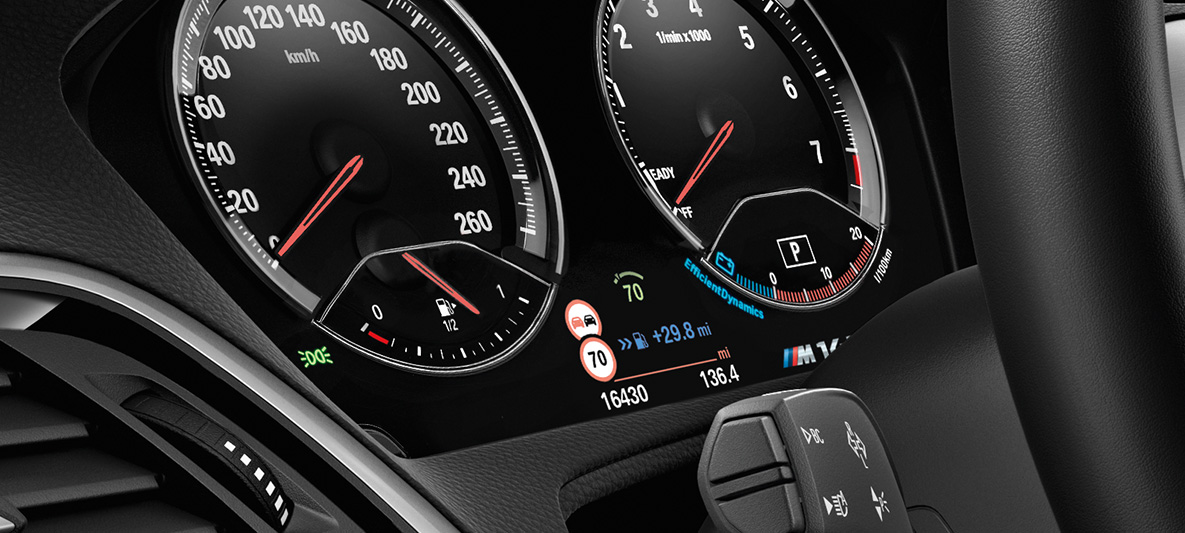 BODY GUARD.
The new BMW 1 Series offers a number of intelligent driver assistance systems to make life easier. Driving Assistant with Approach and Person Warning with light city braking function warns you in good time of other vehicles or pedestrians. Lane Departure Warning reacts when you change lanes unintentionally. And with the optional Active Cruise Control and standard Speed Limit Info, you always have full command of your speed. Once you have arrived at your destination, Parking Assistant helps you to conveniently occupy your space.

Active Cruise Control

The optional Active Cruise Control with Stop&Go function including approach control warning with Brake Activation maintains a speed preselected by the driver, as well as the distance to the vehicle ahead. The vehicle takes over accelerating and braking and keeps the predetermined distance to the car ahead even in slow-moving traffic and down to a stand-still in traffic jams.


Speed Limit Info

Speed Limit Info detects speed limits and shows them on the info display in the instrument cluster.


Parking assistant

Parking Assistant works by measuring even tight potential parallel parking spaces while driving past at a low speed. When a suitable space has been found, Parking assistant takes over the steering, while the driver is responsible for selecting the correct gear, as well as pressing the accelerator and brakes.
SO CONNECTED, YOU'RE FREE.
BMW ConnectedDrive stands for the intelligent interaction between vehicle, driver and outside world. Enjoy more comfort, entertainment and the reassuring feeling of safety on all routes. Or to put it simply: more driving pleasure.

Read more